​
hope
verb
\ˈ hōp \
​
: to cherish a desire with anticipation
: to want something to happen or be true
: to desire with expectation of obtainment or fulfillment
: to expect with confidence
​
​
Goshen Church of God is a place of worship, revival and hope. We believe in the need for fellowship and worship for the purpose of salvation of the lost and edification of the Body of Christ.​
​
​
Upcoming Events
7
Sunday School & Bible Study Grand Reopening
11
Guest Pastor - CGMA General Overseer James Walden Jr.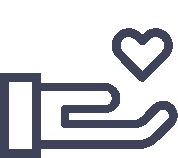 "Whoever is generous to the poor lends to the lord, and he will repay him for his deed."
subscribe to the weekly newsletter